How Marquel Generated $546,125 in Sales Leveraging Just ONE Strategy I Taught Him
Ready for results like Marquel Russell?
Allow me to introduce you to Marquel Russell of Global Wealth Firm and Client Attraction University.
Who am I kidding? You probably already know him or have seen him online.
Marquel is a very successful marketing consultant who works with coaches to help them grow their businesses in half the time by learning the power of Facebook ads for client attraction.
When we met, Marquel was already well over the half million-dollar mark with his eyes set on millions. In order to get there, he knew that his business model needed some adjustments. In our first engagement together, I helped Marquel introduce the power of live events to his business model and in the two event cycles he held during our 90-day program, he generated more than $300,000.
With his sights on a $2.5MM business, Marquel hired me again so that we could not only deepen the strategy he's been using, but we could continue to tighten his systems, streamline his business, and maximize his team to seamlessly cross the multi-million dollar mark THIS YEAR in his business. Between his marketing genius and my operational oversight and strategic consulting and coaching, Marquel has generated more than $2,000,000 in 2020 working together (and he's now a multi-million dollar business owner – he did NEARLY $4 million in 2020). As a result of our work, this was his first multi-million-dollar year. And I couldn't be more proud…
Here's some of what Marquel shared during his interview about what it's like to work with Darnyelle and why he hired her twice (so far):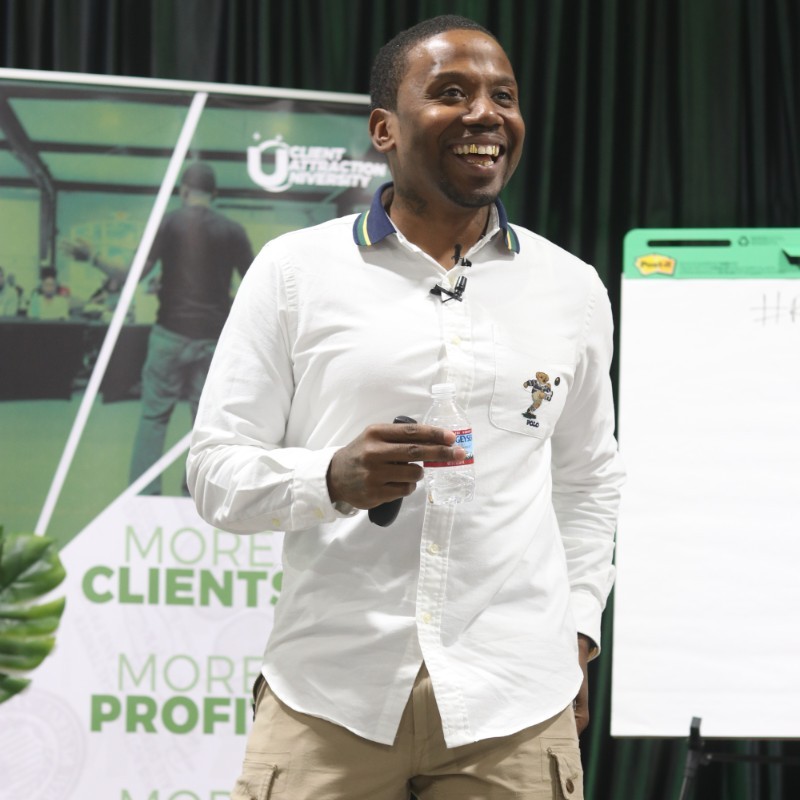 "The way Darnyelle teaches is like a recipe I can easily implement. The fact that she teaches in this way, makes it a total no brainer. It's an easy decision.

Darnyelle has helped me structure my events from a systems standpoint, I just have to show up. I do my thing and the team handles everything else. Even from a coaching standpoint, our company is way more systemized. I'm looking at the business differently and removing myself from as much stuff as possible so I'm not the bottleneck.

I tell people all the time that Darnyelle's the real deal. There's a lot of people who talk the talk, but when it comes down to actually doing and fulfilling on what they say, Darnyelle definitely overdelivers and goes above and beyond."
Have your sights set on millions?
Incredible Factor University is my suite of coaching and consulting programs for six figure service based entrepreneurs ready to take the quantum leap to seven figures while deepening their faith and connection to God. Whether we work together in as a VIP Client, Move to Millions Mastermind, or another one of our programs, you can count on my team and I to review and refine every area of your business so that you're set up to accelerate your revenue while minimizing your output.
And now, let's talk about YOU...
Are you a powerful business owner who offers a great service? Although you are earning consistently, you know that with the right systems, support, and infrastructure you could make the move to millions in your business?
If you are nodding your head yes right now, you've done what very few service-based entrepreneurs have done. You've crossed the six-figure mark. I applaud you.
But now the real work begins. Which means you're moving closer to being positioned for leverage + scale in your business.
Now it's time to up-level your mindset, deepen your faith, tighten your messaging and streamline your marketing while deepening your systems, building the right team to support your vision, and taking your place as a true thought leader.
At Incredible One Enterprises, we are on a mission to help you scale your business, shake the planet and fund the life you crave.
We created a powerful private training that will share the framework that clients like Marquel are leveraging every day to MOVE to Millions.  I'd love to share it with you, access is by application only.  Apply Here.
Upon approval, you'll gain access to our private advanced training that breaks down our framework and methodology for working with clients, how we help them set up their business to MOVE to Millions and how we support all that they are as spouses, parents, leaders and community servants. And as a part of our training, you will see what's possible and what's the right plan to get you where you want to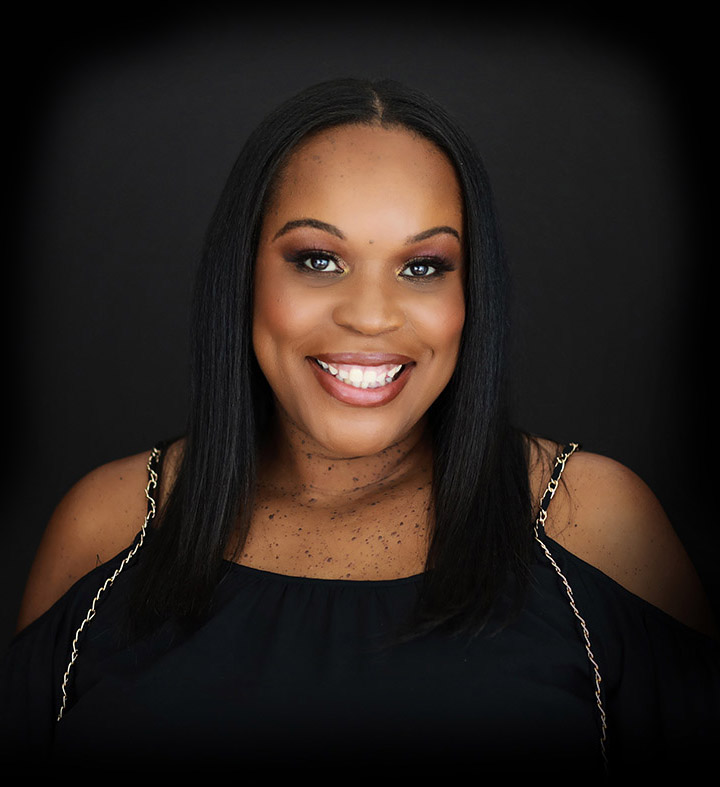 DR. DARNYELLE JERVEY HARMON
Darnyelle Jervey Harmon is the CEO of Incredible One Enterprises, LLC, a multi-million dollar coaching and consulting brand. Best known for transforming the lives of her business coaching clients, Darnyelle equips her clients to leverage and scale businesses that serve them financially and spiritually. From mindset to messaging, marketing, sales, systems and scale, Darnyelle can take you from six figures to seven figures in record time all while deepening your connection to God and strengthening your faith.
Darnyelle is an award-winning CEO, speaker, consultant and strategist whose work has been featured in Essence, Success, Black Enterprise and O Magazines. She is a best-selling author with 7 books to her credit, including her latest projects Burn the Box: 7 Fire Starter Strategies Leaders Can Leverage and Market Like a R.O.C.K. Star. In 2012, she was named Coach of the Year by Stiletto Woman Media and in 2013, she was recognized as a Small Business Champion by Small Business Trends. In 2018, she was awarded the Women Presidents Organization's Women of Color Excellence Award and she joined the $1MM class of Enterprising Women of the Year. In 2019, Darnyelle was named the Black CEO of the Year and was a finalist for the eWomenNetwork Made It to a Million Award. In 2021, Darnyelle was awarded two honorary PhDs in entrepreneurship.
Darnyelle has a Bachelor of Arts degree from the University of Delaware, a Masters of Business Administration from Goldey Beacom College, a Kolbe Specialist Certification from the Kolbe Corporation, an Executive Coaching Certification from the Center for Executive Coaching and a prophetic anointing from God.
Legal and Financial Disclaimer: Our Programs, Products, Services, and Program Materials are not to be perceived or relied upon in any way as business, financial or legal advice. The information provided through our Programs, Products, Services, and Program Materials is not intended to be a substitute for professional advice that can be provided by your own accountant, lawyer, or financial advisor. We are not giving financial or legal advice in any way. You are hereby advised to consult with your own accountant, lawyer or financial advisor for any and all questions and concerns you have regarding your own income and taxes pertaining to your specific financial and/or legal situation. You agree that we are not responsible for your earnings, the success or failure of your business decisions, the increase or decrease of your finances or income level, or any other result of any kind that you may have as a result of information presented to you through our Programs, Products, Services, and Program Materials. You are solely responsible for your results.


Earnings Disclaimer: You acknowledge that we have not and do not make any representations as to the health physical, mental, emotional, spiritual or health benefits, future income, expenses, sales volume or potential profitability or loss of any kind that may be derived as a result of your participation in this Program, Product, Services or Program Materials. We cannot and do not guarantee that you will attain a particular result, positive or negative, financial or otherwise, through the use of our Programs, Products, Services and Program Materials and you accept and understand that results differ for each individual. We also expressly disclaim responsibility in any way for the choices, actions, results, use, misuse or non-use of the information provided or obtained through any of our Programs, Products, Services or Program Materials. You agree that your results are strictly your own and we are not liable or responsible in any way for your results. Participant accepts and agrees that he/she is fully responsible for his/her progress and results and that Company offers no representations, warranties or guarantees verbally or in writing regarding Participant's future earnings, business profits, marketing performance, customer growth, or results of any kind. The Company does not guarantee that Participant will achieve any results using any of the ideas, tools, strategies or recommendations presented at the Program, and nothing in the Program is a promise or guarantee to Participant of such results. Any examples of income earned by others or testimonials about this Program are not meant as a promise or guarantee of Participant's own earnings or success. You understand that with any business endeavor there is an inherent risk, including a loss of capital and loss of customers and therefore you assume all responsibility for any such risk.