How Wanda Went from Creating a Job for Herself to a Multi-Six Figure Business
Allow me to introduce you to my client, Wanda Watson CEO of Premiere Small Business in Portsmouth, VA. Wanda specializes in tax mitigation and financial management services for small businesses.
When I first met Wanda, it was 2012 and she had successfully created a decent paying job for herself; she was doing about $60-65,000 a year. And while she should have been happy about that, she wasn't. In fact, she was feeling overwhelmed and burnt out in her business. And she was constantly asking herself if there was more to life than her reality.
Perhaps you can relate as you watch our interview:
Ready for results like Wanda?
In our first year of working together, I helped Wanda cross the six-figure mark through raising her rates and raising how she saw herself. Then she thought she had it all figured out and we stopped working together.
Imagine my surprise when in 2018 Wanda registered to join me at my live event, Breakthrough in Business. At the event she re-enrolled because she had been stuck at just over six figures, and she was ready to leverage and scale her way into a business that serves her financially and spiritually.
In the next year in working together, she doubled her business and became a multiple six figure business earner.
In addition to the great money she was making, Wanda made a powerful shift from the employee mindset to the mindset of a CEO. We also started building her team and creating the right systems to make her success predictable. We tightened her marketing message and raised her pricing and up-leveled her offerings too. Now she is poised to take her business to the ½ million dollar mark WITHOUT hustling and grinding and over-extending herself in the process!
Here's a snippet of what she shared during our conversation:
"In my first year at Incredible Factor University, I went from $60,000 to six figures, 70% growth. When I re-enrolled in 2018, I grew again by 100%… and this year I'm on track to double my business once again!
The accountability is out of this world and just being with this group brings me better results in my business."
wanda watson
Tax Strategist
Did you catch when Wanda said today she runs her business her business doesn't run her?
Let me just tell you, that is growth speaking.
I see it all the time. I don't think anyone quits their job to create another job for themselves, while just calling themselves an entrepreneur.
Wanda certainly wasn't the only business owner I knew who had become the bottleneck in their business, preventing them from taking their business to the next level.
And if Wanda can go from feeling like a bottleneck who's burnt out, it can happen for you too…
And now, let's talk about YOU...
Are you six figure service-based business owner who is ready for mentorship and community at the next level?
Are you ready to close the gap between you and the transformation you offer?
Do you need help creating and streamlining operational systems so that your business starts to run like clockwork with or without you?
These are all things that we can introduce to your life and business when you join us at Incredible Factor University.
If you're ready to go from being self-employed to truly running a business where you're not the bottleneck, I invite you to apply to join us in one of our programs.
Upon approval, you'll gain access to our private advanced training that breaks down our framework and methodology for working with clients, how we help them set up their business to MOVE to Millions and how we support all that they are as spouses, parents, leaders and community servants. And as a part of our training, you will see what's possible and what's the right plan to get you where you want to be.
It all starts with an application.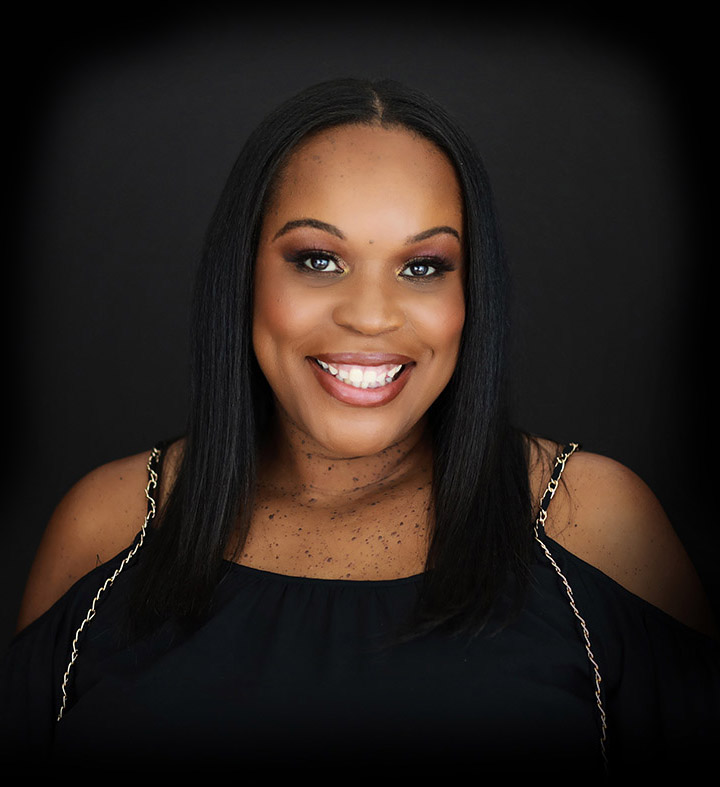 DR. DARNYELLE JERVEY HARMON
Darnyelle Jervey Harmon is the CEO of Incredible One Enterprises, LLC, a multi-million dollar coaching and consulting brand. Best known for transforming the lives of her business coaching clients, Darnyelle equips her clients to leverage and scale businesses that serve them financially and spiritually. From mindset to messaging, marketing, sales, systems and scale, Darnyelle can take you from six figures to seven figures in record time all while deepening your connection to God and strengthening your faith.
Darnyelle is an award-winning CEO, speaker, consultant and strategist whose work has been featured in Essence, Success, Black Enterprise and O Magazines. She is a best-selling author with 7 books to her credit, including her latest projects Burn the Box: 7 Fire Starter Strategies Leaders Can Leverage and Market Like a R.O.C.K. Star. In 2012, she was named Coach of the Year by Stiletto Woman Media and in 2013, she was recognized as a Small Business Champion by Small Business Trends. In 2018, she was awarded the Women Presidents Organization's Women of Color Excellence Award and she joined the $1MM class of Enterprising Women of the Year. In 2019, Darnyelle was named the Black CEO of the Year and was a finalist for the eWomenNetwork Made It to a Million Award. In 2021, Darnyelle was awarded two honorary PhDs in entrepreneurship.
Darnyelle has a Bachelor of Arts degree from the University of Delaware, a Masters of Business Administration from Goldey Beacom College, a Kolbe Specialist Certification from the Kolbe Corporation, an Executive Coaching Certification from the Center for Executive Coaching and a prophetic anointing from God.
Legal and Financial Disclaimer: Our Programs, Products, Services, and Program Materials are not to be perceived or relied upon in any way as business, financial or legal advice. The information provided through our Programs, Products, Services, and Program Materials is not intended to be a substitute for professional advice that can be provided by your own accountant, lawyer, or financial advisor. We are not giving financial or legal advice in any way. You are hereby advised to consult with your own accountant, lawyer or financial advisor for any and all questions and concerns you have regarding your own income and taxes pertaining to your specific financial and/or legal situation. You agree that we are not responsible for your earnings, the success or failure of your business decisions, the increase or decrease of your finances or income level, or any other result of any kind that you may have as a result of information presented to you through our Programs, Products, Services, and Program Materials. You are solely responsible for your results.


Earnings Disclaimer: You acknowledge that we have not and do not make any representations as to the health physical, mental, emotional, spiritual or health benefits, future income, expenses, sales volume or potential profitability or loss of any kind that may be derived as a result of your participation in this Program, Product, Services or Program Materials. We cannot and do not guarantee that you will attain a particular result, positive or negative, financial or otherwise, through the use of our Programs, Products, Services and Program Materials and you accept and understand that results differ for each individual. We also expressly disclaim responsibility in any way for the choices, actions, results, use, misuse or non-use of the information provided or obtained through any of our Programs, Products, Services or Program Materials. You agree that your results are strictly your own and we are not liable or responsible in any way for your results. Participant accepts and agrees that he/she is fully responsible for his/her progress and results and that Company offers no representations, warranties or guarantees verbally or in writing regarding Participant's future earnings, business profits, marketing performance, customer growth, or results of any kind. The Company does not guarantee that Participant will achieve any results using any of the ideas, tools, strategies or recommendations presented at the Program, and nothing in the Program is a promise or guarantee to Participant of such results. Any examples of income earned by others or testimonials about this Program are not meant as a promise or guarantee of Participant's own earnings or success. You understand that with any business endeavor there is an inherent risk, including a loss of capital and loss of customers and therefore you assume all responsibility for any such risk.