How Dr. Pamela Had Her Biggest Year Yet (Multi 6-Figures) While Taking a World Class Family Vacation
Ready for results like Dr. Pamela?
Allow me to introduce you to Dr. Pamela Ellis. Dr. Pamela is the CEO of Compass Education, where helps parents get their children into the school of their dreams without emptying their pocketbooks. She's amazing at what she does. She had been in business for 5 years before she was introduced to me and Incredible Factor University. Working with me was her last hope, her next step was getting a job.
Around year five in her business, she was tired, frustrated, stagnant and she realized that she needed help – access to systems to take her business to the next level. She needed more structure and accountability if she was going to have a solid, thriving business that she truly desired and wanted for her children. That's when she started working with us and joined our Move to Millions® Mastermind
Dr. Pamela credits the structure, systems, accountability and support we provide at IFU for setting her up to achieve her best months ever – something she admits she couldn't accomplish on her own. Dr. Pamela's business is now a multiple six figure business, in the three years she's been working with me at Incredible Factor University, she's experienced more than 200% growth and she's just getting started.
Here's a snippet of what she shared during our conversation:
"A key change was instituting systems in my business. One of the main things I got from Darnyelle's program is not only the importance of follow through, but some systems around how to do that and to do it consistently.

The other thing that I can't say enough about is the accountability and the support. Even though I have a team of people around me, that's totally different than having a support network of other entrepreneurs around me as well as a mentor and coach who's guiding me throughout my business journey.

I'm now able to make time for myself without the guilt. When we're passionate about what we do, it's easy to get consumed with work. I'm finally able to take time off (ie. vacation with kids) without slaving to my business. Even though last year was my biggest year to date, I actually did more in the way of taking care of myself and spending time with my kids that I hadn't done in the years prior."
I'm so proud of Dr. Pamela! All of us at IFU are so proud of what she's created in her now multiple six figure business.
Why did Dr. Pamela create such great results with us?
It really simple. We have a PROVEN formula that works:
First, we start with a series of assessments to find the gaps in your business' foundation (that are LIKELY the reasons why your growth is stalled.)
Then, we infuse you with a powerful mindset shift to get you to step into your power so that you can leverage and scale your revenue and business. By helping you to shift your vision of yourself, you'll recognize your value and shift accordingly.
Then, we raise your prices, strengthen your packages and create a customized strategic  plan that will bring your goals within view around your marketing, sales and systems. And the cool thing is that our program has been developed and gotten results for hundreds of business owners across lots of different industries and business models.
We offer an amazing community of bada$$ entrepreneurs who love you, pray for you and are all building incredible six and seven figure businesses that serve them financially and spiritually.
We have a PROVEN curriculum and an amazing vault of content, resources, templates and systems that bring EVERYTHING you need to move the needle in your business within reach whenever you need it.
The powerful accountability and mindset support you need to show up powerfully so that you profitably impact the world.  You'll have a team of coaches at your disposal so that every need gets fulfilled.
Focus on spirituality and business growth together. They are not mutually exclusive you can have a spiritual foundation AND make more money doing what you love.
Life and accountability coaching in addition to business consulting to move every area of your life forward.
Dedicate time, support and resources that aid with implementation.
And we offer as much review and customized strategy as you need to leverage + scale a business that serves you fully, richly and deeply.

Because of what we've created at Incredible Factor University, the return on investment includes:
Personal development
Family cohesion and growth
Spiritual growth
Business growth

If you've been stuck at the same level in your business and you want to get to your next level financially and spiritual, then you should apply to work with us. I will share in detail how I help my clients make more in a month than most do in a year.
Yes, the training is free, but you have to apply to access it. We want to learn about your business goals and the gaps keeping you from achieving them just like we did for Dr. Pamela when she reached out to us.
Let's not waste any more time, OK? Apply now.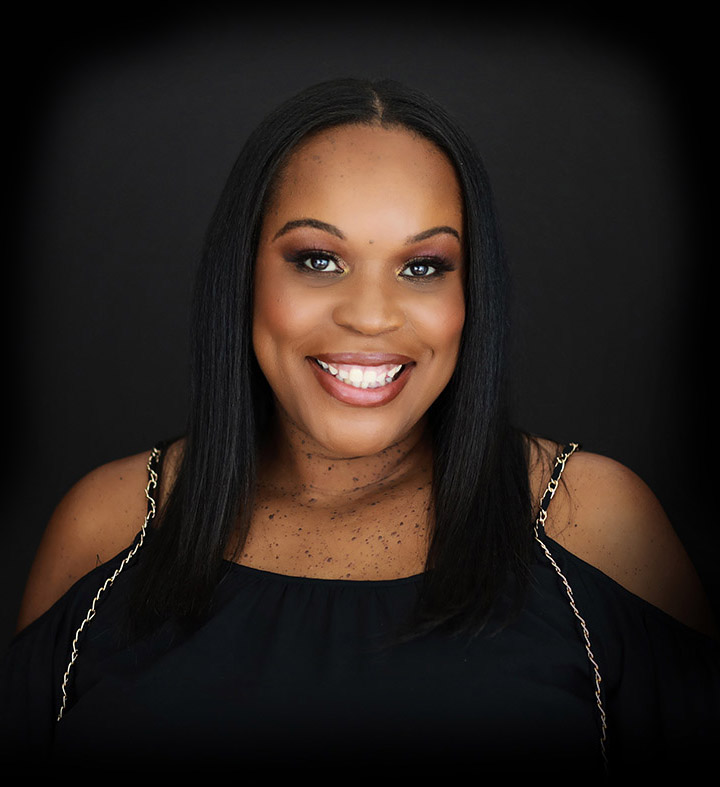 DR. DARNYELLE JERVEY HARMON
Darnyelle Jervey Harmon is the CEO of Incredible One Enterprises, LLC, a multi-million dollar coaching and consulting brand. Best known for transforming the lives of her business coaching clients, Darnyelle equips her clients to leverage and scale businesses that serve them financially and spiritually. From mindset to messaging, marketing, sales, systems and scale, Darnyelle can take you from six figures to seven figures in record time all while deepening your connection to God and strengthening your faith.
Darnyelle is an award-winning CEO, speaker, consultant and strategist whose work has been featured in Essence, Success, Black Enterprise and O Magazines. She is a best-selling author with 7 books to her credit, including her latest projects Burn the Box: 7 Fire Starter Strategies Leaders Can Leverage and Market Like a R.O.C.K. Star. In 2012, she was named Coach of the Year by Stiletto Woman Media and in 2013, she was recognized as a Small Business Champion by Small Business Trends. In 2018, she was awarded the Women Presidents Organization's Women of Color Excellence Award and she joined the $1MM class of Enterprising Women of the Year. In 2019, Darnyelle was named the Black CEO of the Year and was a finalist for the eWomenNetwork Made It to a Million Award. In 2021, Darnyelle was awarded two honorary PhDs in entrepreneurship.
Darnyelle has a Bachelor of Arts degree from the University of Delaware, a Masters of Business Administration from Goldey Beacom College, a Kolbe Specialist Certification from the Kolbe Corporation, an Executive Coaching Certification from the Center for Executive Coaching and a prophetic anointing from God.
Legal and Financial Disclaimer: Our Programs, Products, Services, and Program Materials are not to be perceived or relied upon in any way as business, financial or legal advice. The information provided through our Programs, Products, Services, and Program Materials is not intended to be a substitute for professional advice that can be provided by your own accountant, lawyer, or financial advisor. We are not giving financial or legal advice in any way. You are hereby advised to consult with your own accountant, lawyer or financial advisor for any and all questions and concerns you have regarding your own income and taxes pertaining to your specific financial and/or legal situation. You agree that we are not responsible for your earnings, the success or failure of your business decisions, the increase or decrease of your finances or income level, or any other result of any kind that you may have as a result of information presented to you through our Programs, Products, Services, and Program Materials. You are solely responsible for your results.


Earnings Disclaimer: You acknowledge that we have not and do not make any representations as to the health physical, mental, emotional, spiritual or health benefits, future income, expenses, sales volume or potential profitability or loss of any kind that may be derived as a result of your participation in this Program, Product, Services or Program Materials. We cannot and do not guarantee that you will attain a particular result, positive or negative, financial or otherwise, through the use of our Programs, Products, Services and Program Materials and you accept and understand that results differ for each individual. We also expressly disclaim responsibility in any way for the choices, actions, results, use, misuse or non-use of the information provided or obtained through any of our Programs, Products, Services or Program Materials. You agree that your results are strictly your own and we are not liable or responsible in any way for your results. Participant accepts and agrees that he/she is fully responsible for his/her progress and results and that Company offers no representations, warranties or guarantees verbally or in writing regarding Participant's future earnings, business profits, marketing performance, customer growth, or results of any kind. The Company does not guarantee that Participant will achieve any results using any of the ideas, tools, strategies or recommendations presented at the Program, and nothing in the Program is a promise or guarantee to Participant of such results. Any examples of income earned by others or testimonials about this Program are not meant as a promise or guarantee of Participant's own earnings or success. You understand that with any business endeavor there is an inherent risk, including a loss of capital and loss of customers and therefore you assume all responsibility for any such risk.