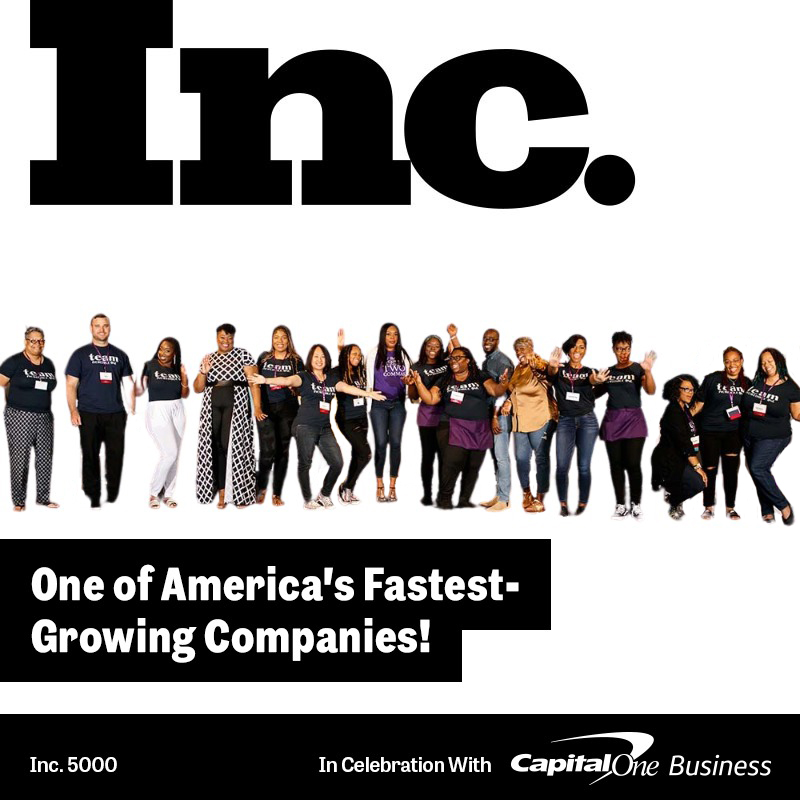 I have a hard time putting into words how incredibly grateful I am to have my company be selected to be on the Inc. 5000 list of fastest growing companies.
To be honest, I had a goal to hit this list since 2016. I missed the opportunity the last time we qualified.
But once we hit the requirements again, I asked my team to apply.
And we made the list!
There's so much more to this award than meets the eye.
If you've never heard the story, Incredible One Enterprises started when I realized that my successful Mary Kay business was limiting my potential and that it was no longer for me. I knew that God had created me for much, much more.
God didn't waste any time responding.
That night as I drifted off to sleep, I carefully prayed to God to show me what He had for me. In my dream, I saw myself walking into a building that had a marquee that read "Incredible One Enterprises". When I woke up, I grabbed a pen and paper and I asked God,
"What is Incredible One Enterprises?"
I clearly heard my spirit tell me that my business was to be based on my purpose. And that's exactly what I did.
Here I am now in 2022, getting on the Inc. 5000 list and with a growing team standing with me. Together, we're influencing business owners to make, move, and leave millions. And it feels GOOD.
All that being said, this experience has been bittersweet for me.
Last week my father who had stage 4 liver cancer transitioned back to the Lord.
I was so grateful to be able to share with him that we had made the Inc. 5000 list. While my dad was alert, he expressed such pride in the woman and leader I have become, and I am so thankful to have been able to share this amazing news with him in his final days.
To celebrate, I am hosting a live training From Bankrupt to Bankable: 5 Lessons I've Learned While Doubling My Million Dollar Company and Making the Inc. 5000 on Thursday, August 25, 2022, at 7 pm EST.
And to honor my dad, attendance is by donation. All proceeds will go toward an organization dedicated to cancer research and support.