At Our Next Move to Millions Mastermind Retreat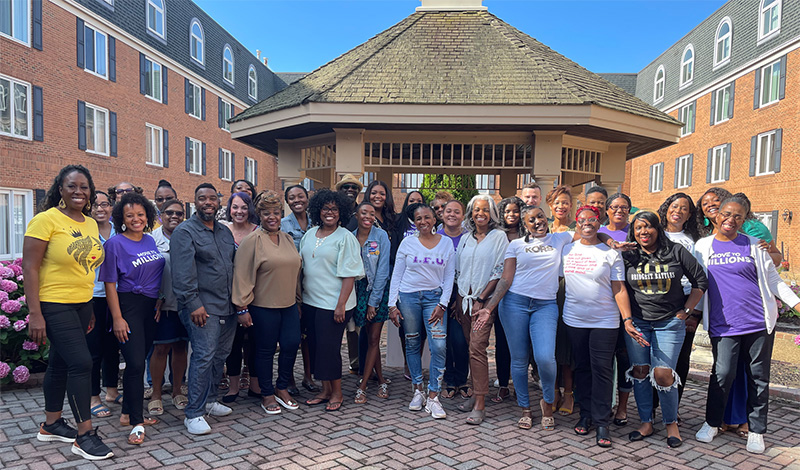 Welcome!  If you are here, it's because you've been invited to learn about Incredible Factor University (IFU). We'd love to help you decide if IFU is the right next level community and support for your business.
Come join us at our next in-person 2.5 day client retreat in our BRAND NEW Move to Millions® Mastermind Retreat Guest program! That way, you can take us out for a test drive before you commit fully to joining us.
When you register to join us as a guest, your tuition includes your participation in all retreat activities including breakfast and lunch all three days, our day 2 excursion and dinner, and all retreat materials including our 90-day business growth planner, and our quarterly book. And if you decide to join us, your payment will be applied to your program balance. 
Support as you
Move to Millions®
In the Mastermind, our implementation retreats happen every 90 days.  We work proactively on our businesses, so when we meet, we are working on the plan for the NEXT quarter while lightly refining the current one. Each retreat includes CEO Real Talk, masterminding, community building fun, good food, laughter, strategy and implementation so that when you return home you know EXACTLY what you'll be focusing on to move the needle in your business. 
This Mastermind isn't for everyone; so if you've received an invite it's because someone knows you'll make a great addition to the energy and synergy we have. We work with entrepreneurs and small business owners on the Move to Millions® Continuum, and we help them shift to the next level.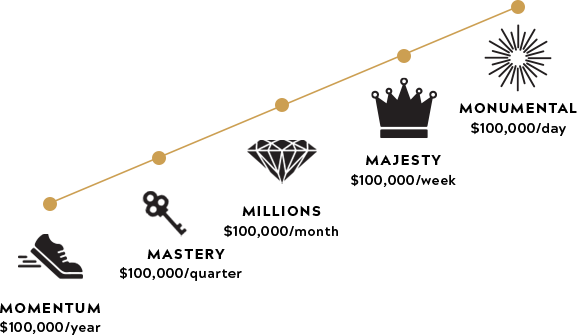 Jan. 4-6, 2023 – Cabo San Lucas, MX
Apr. 5-7, 2023 – Newark, Delaware
July 12-14, 2023 – Southern California
October 4-6, 2023 – Newark, Delaware
Day 1: Celebrations, Quarterly Review & CEO Real Talk
Day 2: Next Quarter Planning, Masterminding & Excursion
Day 3: Current Quarter Fine Tuning
When you register to join us as a guest, your tuition includes your participation in all retreat activities including breakfast and lunch all three days, our day 2 excursion and dinner, and all retreat materials including our 90-day business growth planner, and our quarterly book. And if you decide to join us, your payment will be applied to your program balance. 
Below are results from REAL clients. No one is EVER compensated in any way for what they write. We've had the pleasure of working with some amazing entrepreneurs at every stage of development. They were coach-able, committed and consistent. Being all three makes the difference in their results. We LOVE showing clients how to tap into their God-given power to create wealth and how to do it while working heartily, not hard. Our clients are creating businesses that serve them. We'd love the same for you.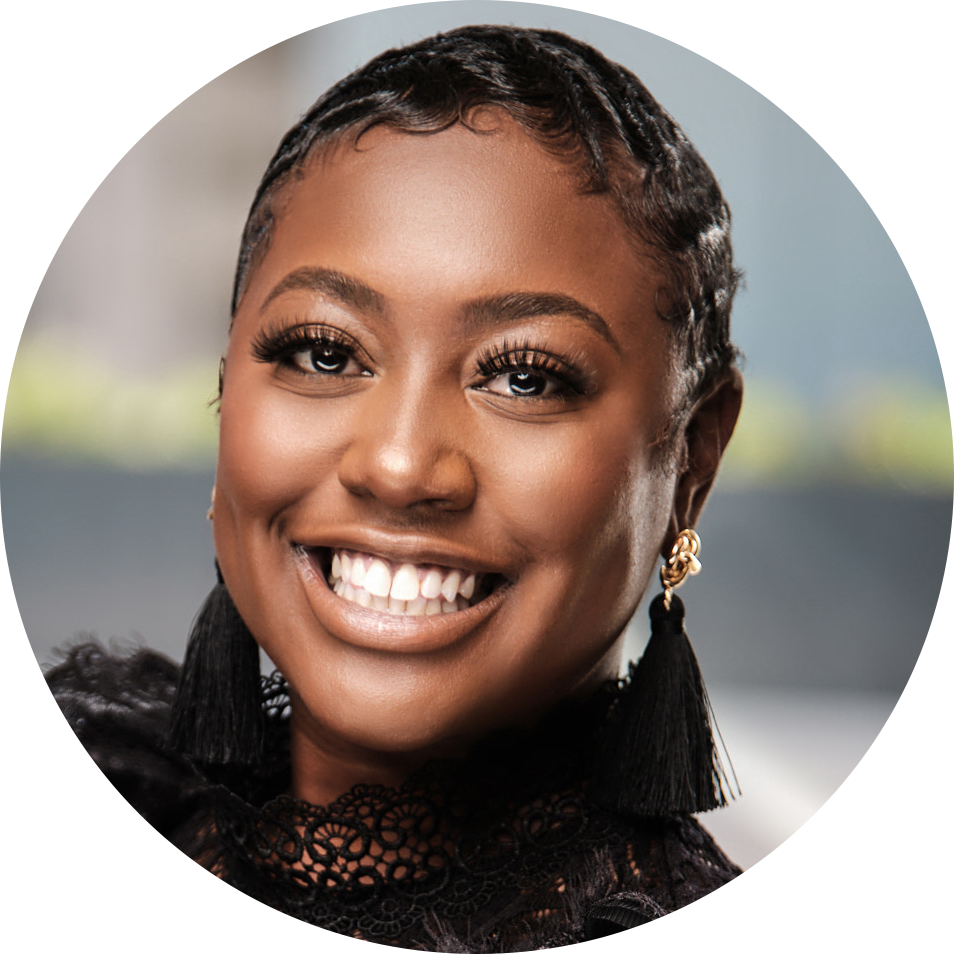 I TOOK A MONTH OFF AND STILL HAD MY BEST QUARTER EVER!
"Being part of the Move to Millions Mastermind has been amazing! I'm building my team, stepping fully into being the CEO and we just had our first million dollar year! In fact, we celebrated our best quarter ever and hit this milestone while I was away from the business and my team didn't miss a beat! I highly recommend this mastermind if you want to truly build a company that impacts and generates millions and shows you how to have time for yourself and what matters most"
AN ADDITIONAL $250K AND WE'RE JUST GETTING STARTED!
"Before joining the Move to Millions Mastermind with Darnyelle my annual revenue was $500K, and I thought I had made it.  After some coaching, new strategies that I had never thought of, and opening my eyes to the true value I was bringing to the table, we've already added an additional $250K to to the business and we have a plan to cross the Million Dollar Marker.  The Mastermind has also helped to support me in onboarding my second full time employee! If you have reached a level in your business that most aspire to but you know that there is MORE available to you, you need this community to help you to solidify your next milestone and continue to change your life."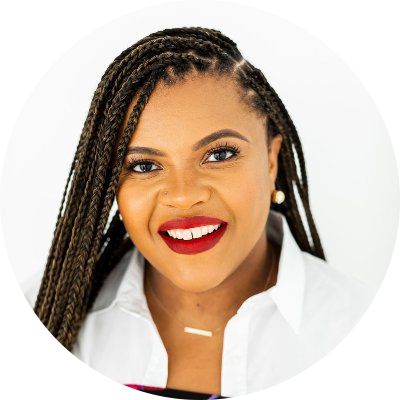 FIRST A $40,000 WEEK, NOW AN OVER $300,000 LAUNCH WITHIN 60 DAYS IN THE MASTERMIND!
"Being in the Move to Millions Mastermind is already blowing my mind! Darnyelle and team are helping me tweak my programs and prices and I am seeing instant results. First, I celebrated a $40,000 week and now with the additions the team helped me make for my launch, I just closed 37 new clients and am celebrating a $300,000 launch! This community is on fire! Don't question the investment, the ROI happens quickly when you implement their advice."
ceo, get launched consulting
I CLOSED MY FIRST $100K CLIENT WITH DARNYELLE'S HELP!
"As a real estate agent, I wasn't sure if I could make money outside of my industry until Darnyelle helped me create my coaching offer suite. I just closed my first $100,000 coaching client! You need to get into this mastermind. I am renewing for my second year – it's been too good to walk away!"
"I just want to say that Darnyelle Jervey Harmon is the GOAT. Less than a month and I made a return on my program investment in one day. I've been implementing my sales webinars for a few months now, but I implemented Darnyelle's feedback into my live presentation and some of my slide content and made $39.5k in sales in one day, not including the $4,500 I made from the live virtual event."
storytelling coach and speaker
74K SALES INCREASE IN JUST ONE QUARTER OF BEING IN IFU!
"After 4 years, I finally took the leap to join IFU. Fear kept me from taking the leap to experience my NEXT LEVEL Everything. Before working with Darnyelle, I had decent months but I had NEVER created a 6-figure quarter. Within 90 days of becoming a client, my sales increased $74K (191%) over the prior year same period. I had struggled with getting my ideal clients at higher rates on my own. In less than 75 days of joining IFU, I closed my first 7-figure client! I attribute this success to listening and taking action immediately. Darnyelle and her team shared areas for improvement and I worked on implementing the recommendations – changing my messaging to attract my ideal paying clients, releasing fear, and shifting my mindset (beliefs).
Every successful business owner needs a leader, coach and mentor. If you're serious about changing the trajectory of your business and living the life of a CEO, then I encourage you to have a discussion with Darnyelle. The investment is worth the outcome!"
my financial home enterprises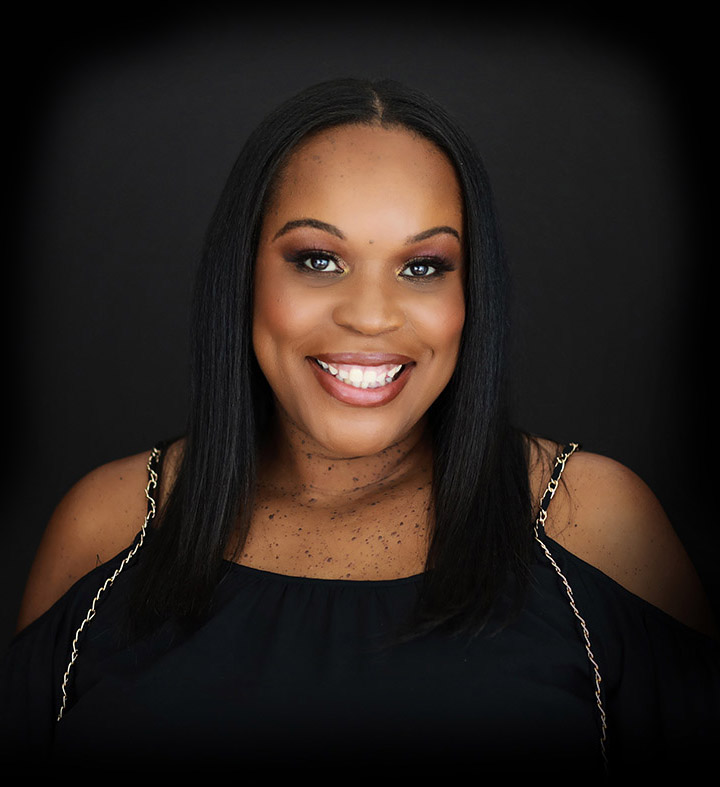 DR. DARNYELLE JERVEY HARMON
Darnyelle Jervey Harmon is the CEO of Incredible One Enterprises, LLC, a multi-million dollar coaching and consulting brand. Best known for transforming the lives of her business coaching clients, Darnyelle equips her clients to leverage and scale businesses that serve them financially and spiritually. From mindset to messaging, marketing, sales, systems and scale, Darnyelle can take you from six figures to seven figures in record time all while deepening your connection to God and strengthening your faith.
Darnyelle is an award-winning CEO, speaker, consultant and strategist whose work has been featured in Essence, Success, Black Enterprise and O Magazines. She is a best-selling author with 7 books to her credit, including her latest projects Burn the Box: 7 Fire Starter Strategies Leaders Can Leverage and Market Like a R.O.C.K. Star. In 2012, she was named Coach of the Year by Stiletto Woman Media and in 2013, she was recognized as a Small Business Champion by Small Business Trends. In 2018, she was awarded the Women Presidents Organization's Women of Color Excellence Award and she joined the $1MM class of Enterprising Women of the Year. In 2019, Darnyelle was named the Black CEO of the Year and was a finalist for the eWomenNetwork Made It to a Million Award. In 2021, Darnyelle was awarded two honorary PhDs in entrepreneurship.
Darnyelle has a Bachelor of Arts degree from the University of Delaware, a Masters of Business Administration from Goldey Beacom College, a Kolbe Specialist Certification from the Kolbe Corporation, an Executive Coaching Certification from the Center for Executive Coaching and a prophetic anointing from God.
Legal and Financial Disclaimer: Our Programs, Products, Services, and Program Materials are not to be perceived or relied upon in any way as business, financial or legal advice. The information provided through our Programs, Products, Services, and Program Materials is not intended to be a substitute for professional advice that can be provided by your own accountant, lawyer, or financial advisor. We are not giving financial or legal advice in any way. You are hereby advised to consult with your own accountant, lawyer or financial advisor for any and all questions and concerns you have regarding your own income and taxes pertaining to your specific financial and/or legal situation. You agree that we are not responsible for your earnings, the success or failure of your business decisions, the increase or decrease of your finances or income level, or any other result of any kind that you may have as a result of information presented to you through our Programs, Products, Services, and Program Materials. You are solely responsible for your results.


Earnings Disclaimer: You acknowledge that we have not and do not make any representations as to the health physical, mental, emotional, spiritual or health benefits, future income, expenses, sales volume or potential profitability or loss of any kind that may be derived as a result of your participation in this Program, Product, Services or Program Materials. We cannot and do not guarantee that you will attain a particular result, positive or negative, financial or otherwise, through the use of our Programs, Products, Services and Program Materials and you accept and understand that results differ for each individual. We also expressly disclaim responsibility in any way for the choices, actions, results, use, misuse or non-use of the information provided or obtained through any of our Programs, Products, Services or Program Materials. You agree that your results are strictly your own and we are not liable or responsible in any way for your results. Participant accepts and agrees that he/she is fully responsible for his/her progress and results and that Company offers no representations, warranties or guarantees verbally or in writing regarding Participant's future earnings, business profits, marketing performance, customer growth, or results of any kind. The Company does not guarantee that Participant will achieve any results using any of the ideas, tools, strategies or recommendations presented at the Program, and nothing in the Program is a promise or guarantee to Participant of such results. Any examples of income earned by others or testimonials about this Program are not meant as a promise or guarantee of Participant's own earnings or success. You understand that with any business endeavor there is an inherent risk, including a loss of capital and loss of customers and therefore you assume all responsibility for any such risk.