Dreaming of a
million-dollar business
but not sure how to go from "on your mind" to "on the MOVE"?
I'm not talking about grabbing your calculator and realizing that you'll need to do $83,333.33 each month for a year to make a cool mill. No, that's easy. You've already done that.
I'm talking about taking the time to break down the plan, the pricing, the processes, and the people that are REQUIRED to have a business that earns seven figures or more a year, a company that serves and supports ALL that you are. 
And I'm talking about looking at your business as if you're already the CEO of a million dollar company. The fact is, you have to envision it before you see it, so that you get to experience it. 

the Plan for Millions Bundle
I've put together my renown Move to Millions 90-Day Business Growth Planner and fresh training so that you have everything you need to prepare & position your business for the 7-figure mark.
Oh, and we've intentionally left this at low-cost because our mission is to eradicate small business poverty and normalize wealth, establish a legacy, and to shake the planet. (And we can't do that if low six-figure businesses are left in the dark.)
I'm going to teach you a proven blueprint that you can use to shift past the 6-figure plateau and carve your way to MILLIONS.
the Plan for Millions Bundle
When you access the Plan for Millions Bundle, you'll get access to the core methods we've used to help entrepreneurs who are at (or very close) to the six-figure mark cross the threshold to multiple six or seven figures. 
(The cool thing? It works for both B2B & B2C.)
As mentioned, you'll receive our beautiful Move to Millions 90-day Business Growth Planner to help streamline and keep you accountable to your 7-figure goals. This is THE organizer for entrepreneurs so that they stay focused on the RIGHT strategies and activities to keep moving toward their next level.
We originally created this planner for our mastermind clients, but we quickly realized that every business owner needs a core place to plan every strategy, every goal, and keep every KPI to make each 90 days their best quarter yet!
What better way to Plan for Millions? By accessing the planner, you're getting a behind-the-scenes of what it's like to work with us!
Mindset of a Million Dollar CEO
I have always believed that you need to "be it" to "become it", so we are going to shift your vantage point to that of a Million Dollar CEO and set the vision that will create the massive impact and income you're desiring for your company. In this session you will start thinking, seeing, and moving like the 7-figure business owner that you are destined to be!
In order to Move to Millions®, you need to check out the key areas of your business strategy, starting with your offers. Are you presenting your services in a way that is marketable and enticing to the people you want to serve?
From there, we'll dive into the key areas of sales that may be hindering your growth. We come across far too many entrepreneurs who are tip toeing around their sales process because they don't want to come across as "salesy". I'll break down some key areas so you can focus on serving instead of selling, creating a win-win for you and your clients.
Without systems and support, your amazing marketing strategy and sales methods will lack consistency and growth. There's only so far that you can take your business on a good product or service. 
I'll share the key systems that every business needs to Move to Millions® and the type of support you need to carry you and your business forward to the next level. Trust me – I did it alone for many years with just a VA and a couple contractors, and I can tell you from personal experience that your growth will plateau if you don't have the right support. 
Business Makeovers and Q&A
When I held Plan for Millions as a live workshop, I did some live business makeovers and answered key questions from attendees. You'll access the recordings where I make over a few businesses right on the spot in my signature style. (Seriously, I'm known for these!) It's amazing what I can do for your business in just 10 minutes.
The open Q&A will also provide eye-opening insight to what the path to millions truly looks like. (I keep it real y'all!)
Ready for your next level?
I've cracked the code on how to move service-based businesses to the million-dollar mark and beyond, and now I'm teaching you how to create a plan that will allow you to do the same.
What clients are saying...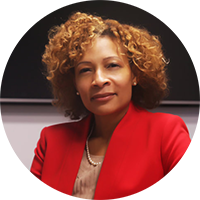 Solid Multiple-Six Figure Business
"In the time I have been working with Darnyelle, I have grown my business into a solid multiple six-figure business. I'm closing clients at higher rates and building a powerful team to support me. It's about so much more than business growth; my life has changed in every way. If you are a small business owner, you need an expert like Darnyelle to show you exactly how to leverage + scale to serve more clients and earn more income in your industry."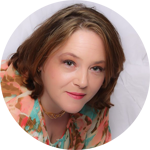 $10,000 to $12,000 a month
"Before working with Darnyelle, I was making $275 a month in my business and I was allowing life to keep me distracted from learning how to make my business work. Since investing in Darnyelle's programs, I've gained clarity and insight around marketing, pricing, hiring and operations and that has allowed me to experience an amazing shift in my business.
After working with Darnyelle, I am now earning $10,000 to $12,000 a month in revenue for my business and I am now a 6-figure business owner! If you're wondering where to invest to grow your business, it's Darnyelle. Hands down. I had joined another program prior to hiring Darnyelle and I was still as confused as ever in my business. She offers breakthrough strategies to make their lives and businesses Incredible Ones. She's been a true blessing in my life and I am so grateful to have her."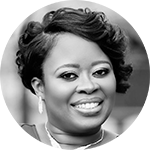 More than $250,000 in New Revenue
"Before hiring Darnyelle, my business was doing "okay", but I knew that I could do so much more, especially with marketing and sales strategy. Because I didn't hire Darnyelle when I first should have, I was in the same place a year later and that wasn't going to bring my goals into view. So, I stopped letting fear stop me and invested in her program. As a result, I generated $54,500 in new revenue, and signed my largest client at that time just 3 weeks using only what Darnyelle taught me. Then I joined her Mastermind and being in a community with other high-achieving business owners has allowed me to step outside of myself and do the work so that I can have the business I crave.
Darnyelle doesn't hold anything back – I have gained increased confidence, unstoppable mindset, growth strategy, an up-leveled strategic business focus and I have the right systems to operate at the highest level. Darnyelle has helped me get out of my own way so that I can use my business to change businesses. As a result of being Darnyelle's client, I have added more than $100,000 to my business' bottom line, WOW! The guidance, coaching and mentorship is beyond amazing and the missing piece in my business was finally in place through connecting with Darnyelle. And my family has benefited so massively from my enrollment in Incredible Factor University."
Virtual CFO, Say Yes to Profits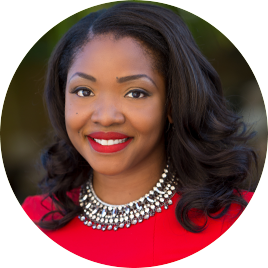 Six-Figure Months are my new normal
"Working with Darnyelle has been a game changer for me! Strategy–tight. Sales–tight. Systems–tight. Support team–tight. In the last year, I've crossed a major threshold and now I'm a million-dollar CEO! Darnyelle is the GOAT, and I'm telling you: your life will NEVER be the same if you get into her space."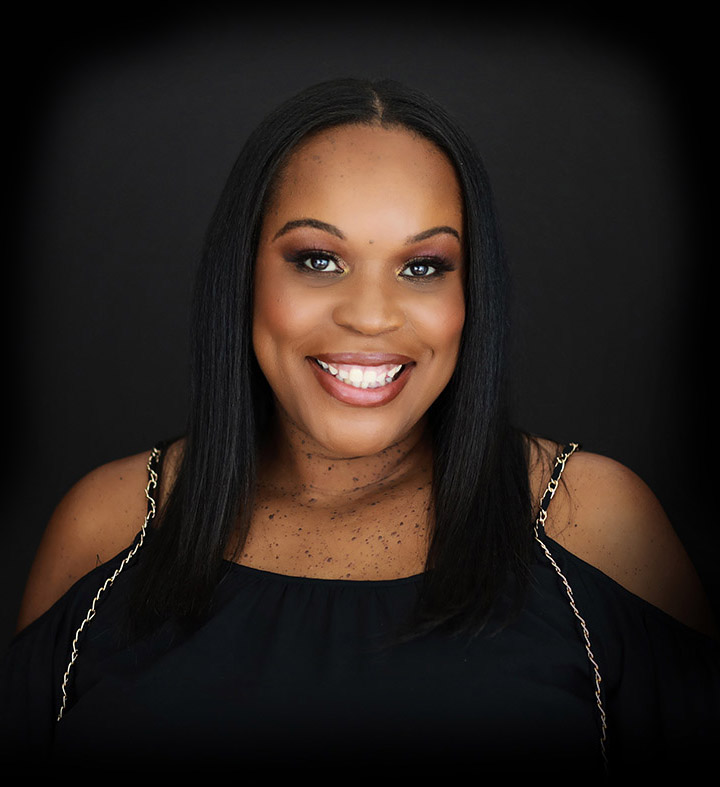 DR. DARNYELLE JERVEY HARMON
Darnyelle Jervey Harmon is the CEO of Incredible One Enterprises, LLC, a multi-million dollar coaching and consulting brand. Best known for transforming the lives of her business coaching clients, Darnyelle equips her clients to leverage and scale businesses that serve them financially and spiritually. From mindset to messaging, marketing, sales, systems and scale, Darnyelle can take you from six figures to seven figures in record time all while deepening your connection to God and strengthening your faith.
Darnyelle is an award-winning CEO, speaker, consultant and strategist whose work has been featured in Essence, Success, Black Enterprise and O Magazines. She is a best-selling author with 7 books to her credit, including her latest projects Burn the Box: 7 Fire Starter Strategies Leaders Can Leverage and Market Like a R.O.C.K. Star. In 2012, she was named Coach of the Year by Stiletto Woman Media and in 2013, she was recognized as a Small Business Champion by Small Business Trends. In 2018, she was awarded the Women Presidents Organization's Women of Color Excellence Award and she joined the $1MM class of Enterprising Women of the Year. In 2019, Darnyelle was named the Black CEO of the Year and was a finalist for the eWomenNetwork Made It to a Million Award. In 2021, Darnyelle was awarded two honorary PhDs in entrepreneurship.
Darnyelle has a Bachelor of Arts degree from the University of Delaware, a Masters of Business Administration from Goldey Beacom College, a Kolbe Specialist Certification from the Kolbe Corporation, an Executive Coaching Certification from the Center for Executive Coaching and a prophetic anointing from God.
Legal and Financial Disclaimer: Our Programs, Products, Services, and Program Materials are not to be perceived or relied upon in any way as business, financial or legal advice. The information provided through our Programs, Products, Services, and Program Materials is not intended to be a substitute for professional advice that can be provided by your own accountant, lawyer, or financial advisor. We are not giving financial or legal advice in any way. You are hereby advised to consult with your own accountant, lawyer or financial advisor for any and all questions and concerns you have regarding your own income and taxes pertaining to your specific financial and/or legal situation. You agree that we are not responsible for your earnings, the success or failure of your business decisions, the increase or decrease of your finances or income level, or any other result of any kind that you may have as a result of information presented to you through our Programs, Products, Services, and Program Materials. You are solely responsible for your results.


Earnings Disclaimer: You acknowledge that we have not and do not make any representations as to the health physical, mental, emotional, spiritual or health benefits, future income, expenses, sales volume or potential profitability or loss of any kind that may be derived as a result of your participation in this Program, Product, Services or Program Materials. We cannot and do not guarantee that you will attain a particular result, positive or negative, financial or otherwise, through the use of our Programs, Products, Services and Program Materials and you accept and understand that results differ for each individual. We also expressly disclaim responsibility in any way for the choices, actions, results, use, misuse or non-use of the information provided or obtained through any of our Programs, Products, Services or Program Materials. You agree that your results are strictly your own and we are not liable or responsible in any way for your results. Participant accepts and agrees that he/she is fully responsible for his/her progress and results and that Company offers no representations, warranties or guarantees verbally or in writing regarding Participant's future earnings, business profits, marketing performance, customer growth, or results of any kind. The Company does not guarantee that Participant will achieve any results using any of the ideas, tools, strategies or recommendations presented at the Program, and nothing in the Program is a promise or guarantee to Participant of such results. Any examples of income earned by others or testimonials about this Program are not meant as a promise or guarantee of Participant's own earnings or success. You understand that with any business endeavor there is an inherent risk, including a loss of capital and loss of customers and therefore you assume all responsibility for any such risk.