Currently accepting applications for our next cohort!
Apply TODAY! Isn't it time you turned six-figure years into six-figure quarters (and ultimately six-figure months) and finally had a business that serves you financially and spiritually?! Let's do this!

with Darnyelle Jervey Harmon
Lay the groundwork for your first 7-figure year in 3 days.
(even if you're just on target for or barely over the six-figure mark)

Ever feel like you've been doing six figures the hard way?
That was my story. I was making 6 figures, but it was anything but easy – long days, working weekends, marketing to get clients and barely enough energy to serve the clients I had.
If you know how it feels, you've been working really hard, over-serving and over-delivering to your clients because you think that is the way you have to do it to if you want to earn six figures a year…
More than likely you're doing ALL THE THINGS and are STILL just BARELY across the 6-figure mark in your business, which also means you can't even pay yourself 6 figures. I bet you quickly realized that a $150,000 business isn't enough to build wealth for yourself and leave a legacy for your family…
What if I told you that you don't have to work hard to make great money, and you could apply the same energy you're expending right now to go from 6 to 7 figures much sooner than you thought, with milestones along the way for $250K, $500K and $750K…
you have a million dollar business right now.
The truth is, if you've had a $10K month, you've done the work to produce a $100K month – even if you've only done it once, BECAUSE it's the same energy. It's just not packaged, priced, positioned or promoted right.
If I have your attention, keep reading so I can share about the only program you need to finally put your business on the Move to Millions® Continuum without more hustle and grind.
I promise – you don't have to work harder to earn the money you've been praying for.
I know you, because I used to hustle and grind too.
If you're here, I bet I know something about you: You have hit the "glass ceiling" in your OWN business.
You're stuck at or very close to the six-figure mark and you are nowhere near making the kind of impact you KNOW you're called to make. You know deep down inside that until you're at least at the $250,000 mark you'll continue to struggle even though some would say you've "made it." You know that you need to turn your six figure a year business into a personal salary of six figures a year because of you business. And, it's not just about the money; it's about the constant questioning if you are enough, if you deserve it and if you're "worthy" of being paid at the level of your God-given greatness.
If I'm right about you, right now you're at the crossroad of "hustle and grind" and "there's got to be more to life than this."
Tired of working hard, tired of your spoiled clients (you made them this way), tired of watching hours come and go and not having what you KNOW you should to show for it, tired that even though you're at the six-figure mark, you have to tell your kids that you can't spend time with them or take them to Disney (or Paris)… again. You're tired of watching your spouse go to a job they hate, tired of others breezing on to the scene and quickly generating six or seven figures… TIRED.
As a result, you're caught between "bottleneck" and "booming" – and one thing is for sure: You'll burn out way before you cash out if you don't find another way.
WHAT GOT YOU TO SIX FIGURES WON'T GET YOU TO SEVEN...
Let me start by celebrating you! It's a big deal to cross the six-figure mark. According to the Small Business Administration, only roughly 10.35% of small business owners ever do. I'm really proud of you! Six figures is an incredible achievement but you know you're just getting started, right?
Now the real shifts begin...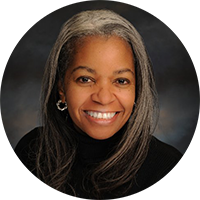 LOVE, LOVE, LOVE THIS PLANNER!
"I love, love Darnyelle's planner… it's as if she's walked my journey before on a day-to-day basis. It keeps me on track during those days when I have a lot on my plate and need to prioritize my time well so that I'm focused on what matters most in my business."
Dr. Pamela Ellis, Compass College Advisory
Life and business transformation
Designed for today's entrepreneur to expand their capacity for exactly what it's going to take to move the needle in their business faster - 90 days at a time.
Originally created for my Incredible Factor University clients, this planner offers life and business transformation. Plan every strategy, every goal, and keep every KPI destined to make the next 90 days your BEST 90 days yet! I meet with my high-powered clients every quarter, and I wanted to have a place where all of the core planning we did was in one place. They can now keep their plans close with them all quarter long… and so can you!
Designed to be lightweight, 8' x 10" so that you can take it with you everywhere you go, you'll finally have everything you need to stay focused, on purpose and on target.
By accessing the planner, you're getting a behind the scenes view of what it's like to work with me!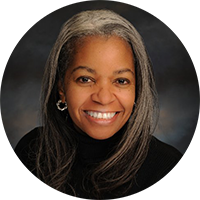 LOVE, LOVE, LOVE THIS PLANNER!
"I love, love Darnyelle's planner… it's as if she's walked my journey before on a day-to-day basis. It keeps me on track during those days when I have a lot on my plate and need to prioritize my time well so that I'm focused on what matters most in my business."
Dr. Pamela Ellis, Compass College Advisory
Preview the Business Growth Planner
Note: This is just a small sample of the planner - the actual book contains many pages not shown.
"To see incredible results, you need incredible planning strategies. My business moved quickly after creating a year-long plan with Darnyelle. The 90-Day Planner was the perfect way to break down the strategy into smaller chunks so I could fully create my results."

Jolanda Rogers
CEO, TALK Consulting
"The Business Growth Planner has been essential for me in scaling my business. It is not just way for me to document important dates – it is an invaluable tool that I use to get clear, inspired, plan and implement. This is by far the best planner on the market!"

Lakisha Dean, Esq.
Family Law
"The Business Growth 90-Day Planner not only keeps me organized, it also helps me to stay focused on my goals for the quarter. As a visual learner, it is truly a gem that has helped me to see real results in my business in terms of revenue, sales and new opportunities."

Dr. Angela M. Grayson
Psychotherapist
"This planner is a game-changer."
"I am loving this planner. It helps me stay on track."
— Sue Denis, Homecare Bosses University


The Move to Millions Mastermind and Leverage + Scale Weekend are signature, hybrid coaching and consulting experiences with award-winning spiritual business growth strategist, Dr. Darnyelle Jervey Harmon. Darnyelle works with high-achieving, service-based entrepreneurs who have already crossed the six figure mark and are ready to multiply their results, relationships and revenues so that they become CEOs of multiple six or seven figure businesses in record time while building businesses that serve them both financially and spiritually.
If you don't have the systems in place that you need to run a company firmly on the trajectory to millions ($250K, $500K, $750K or $1M+), learn more about working with us here: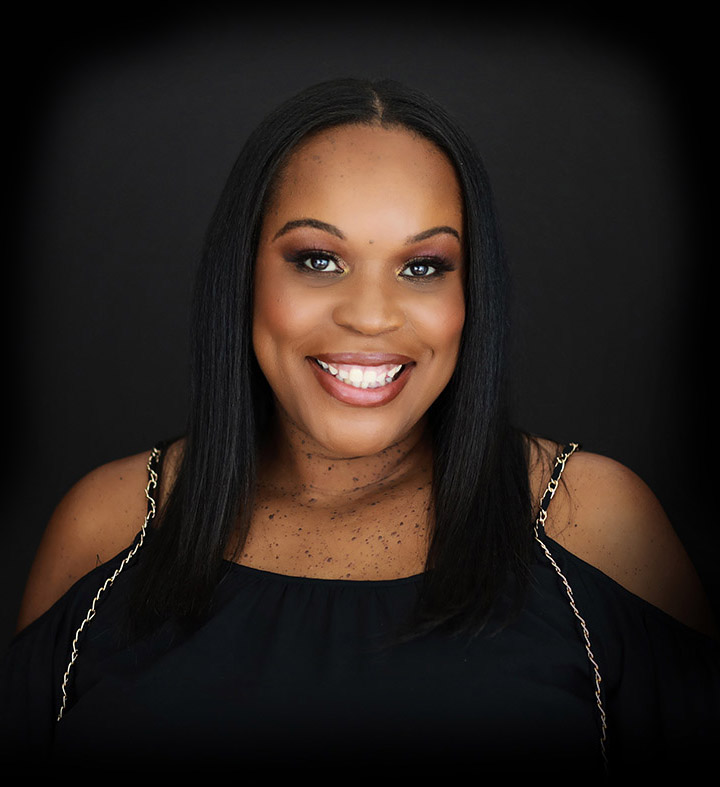 DR. DARNYELLE JERVEY HARMON
Darnyelle Jervey Harmon is the CEO of Incredible One Enterprises, LLC, a multi-million dollar coaching and consulting brand. Best known for transforming the lives of her business coaching clients, Darnyelle equips her clients to leverage and scale businesses that serve them financially and spiritually. From mindset to messaging, marketing, sales, systems and scale, Darnyelle can take you from six figures to seven figures in record time all while deepening your connection to God and strengthening your faith.
Darnyelle is an award-winning CEO, speaker, consultant and strategist whose work has been featured in Essence, Success, Black Enterprise and O Magazines. She is a best-selling author with 7 books to her credit, including her latest projects Burn the Box: 7 Fire Starter Strategies Leaders Can Leverage and Market Like a R.O.C.K. Star. In 2012, she was named Coach of the Year by Stiletto Woman Media and in 2013, she was recognized as a Small Business Champion by Small Business Trends. In 2018, she was awarded the Women Presidents Organization's Women of Color Excellence Award and she joined the $1MM class of Enterprising Women of the Year. In 2019, Darnyelle was named the Black CEO of the Year and was a finalist for the eWomenNetwork Made It to a Million Award. In 2021, Darnyelle was awarded two honorary PhDs in entrepreneurship.
Darnyelle has a Bachelor of Arts degree from the University of Delaware, a Masters of Business Administration from Goldey Beacom College, a Kolbe Specialist Certification from the Kolbe Corporation, an Executive Coaching Certification from the Center for Executive Coaching and a prophetic anointing from God.
Legal and Financial Disclaimer: Our Programs, Products, Services, and Program Materials are not to be perceived or relied upon in any way as business, financial or legal advice. The information provided through our Programs, Products, Services, and Program Materials is not intended to be a substitute for professional advice that can be provided by your own accountant, lawyer, or financial advisor. We are not giving financial or legal advice in any way. You are hereby advised to consult with your own accountant, lawyer or financial advisor for any and all questions and concerns you have regarding your own income and taxes pertaining to your specific financial and/or legal situation. You agree that we are not responsible for your earnings, the success or failure of your business decisions, the increase or decrease of your finances or income level, or any other result of any kind that you may have as a result of information presented to you through our Programs, Products, Services, and Program Materials. You are solely responsible for your results.


Earnings Disclaimer: You acknowledge that we have not and do not make any representations as to the health physical, mental, emotional, spiritual or health benefits, future income, expenses, sales volume or potential profitability or loss of any kind that may be derived as a result of your participation in this Program, Product, Services or Program Materials. We cannot and do not guarantee that you will attain a particular result, positive or negative, financial or otherwise, through the use of our Programs, Products, Services and Program Materials and you accept and understand that results differ for each individual. We also expressly disclaim responsibility in any way for the choices, actions, results, use, misuse or non-use of the information provided or obtained through any of our Programs, Products, Services or Program Materials. You agree that your results are strictly your own and we are not liable or responsible in any way for your results. Participant accepts and agrees that he/she is fully responsible for his/her progress and results and that Company offers no representations, warranties or guarantees verbally or in writing regarding Participant's future earnings, business profits, marketing performance, customer growth, or results of any kind. The Company does not guarantee that Participant will achieve any results using any of the ideas, tools, strategies or recommendations presented at the Program, and nothing in the Program is a promise or guarantee to Participant of such results. Any examples of income earned by others or testimonials about this Program are not meant as a promise or guarantee of Participant's own earnings or success. You understand that with any business endeavor there is an inherent risk, including a loss of capital and loss of customers and therefore you assume all responsibility for any such risk.